NET joined forces with a leading US retailer to increase efficiency and streamline checkouts in over 500 of their biggest retail stores across the country.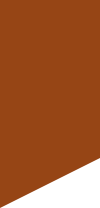 Project Scope
Nationwide Register Consolidations
NET was selected by America's premier Department Store chain to help drive a multi-year project focusing on unifying the registers at all of their locations - and it goes without saying that expectations were high!
One Stop Infrastructure Provider
As the go-to vendor for infrastructure services, NET takes a comprehensive approach to delivering success. They start with onsite surveys to analyze cable pathways and accessibility before compiling this information into an easy-to-digest report that helps customers determine exactly what they need - from switches all the way down to detailed SOWs! Working hand in hand with construction managers, NET makes sure sites are ready for cabling changes so when it comes time to set up POS systems everything's already connected – no surprises there! To top it off their help desk ensures ports and VLAN configurations are accurate too... saving you extra headaches along the way.
"Year after year, NET has been doing projects for me. They've become like family and I turn to them for about everything I can."
- Client


End Results
Above and Beyond to Make Our Customers Happy
Our commitment to customer satisfaction and understanding has paid off! Our flexibility in navigating the complexity of this project enabled us to build a trusting relationship with our customer that is evidenced by their continued investment year after year. We are steadily getting closer to achieving full coverage at all locations - an awesome accomplishment for everyone involved!